Data Set Wizards
Only AQTESOLV provides a collection of easy-to-use data-entry wizards that streamline and accelerate the process of entering field data into the software.
Pumping Test Wizard
Slug Test Wizard
Constant-Head Test Wizard
Forward Solution Wizard
Data Entry Made Easy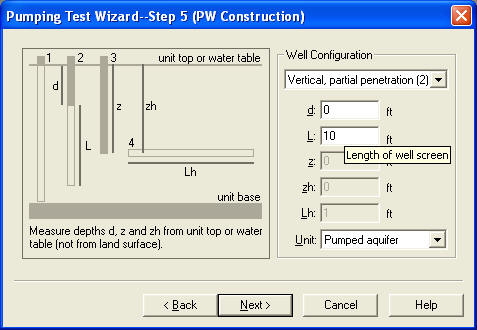 Each of the wizards in

AQTESOLV

provides handy on-screen tips and definitions to help you enter data rapidly and accurately.

Units of measurement are shown with each data item for quick reference.

Each step in a wizard includes a Help button for context-sensitive help that puts in-depth information at your fingertips.
Tabbed Dialogs and Spreadsheets
You may want to modify a data set while you're working with it. AQTESOLV uses tabbed dialogs and spreadsheets (data forms) to organize data and make editing data a snap!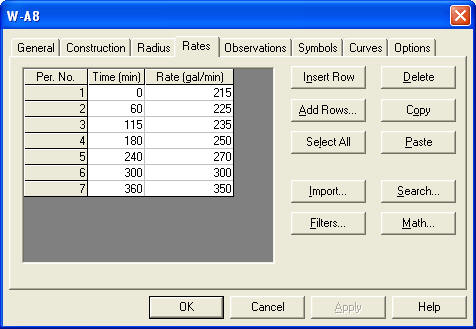 Units
AQTESOLV provides flexible options for specifying units in metric and English/Imperial systems of measurement.
In addition, you may view hydraulic conductivity and transmissivity in Meinzer units (e.g., transmissivity in gal/day/ft).
For our Canadian friends, we are pleased to include support for imperial gallons!