Import Wizard
AQTESOLV led the way among aquifer testing software with the introduction of an Import Wizard for importing time-displacement or pumping-rate measurements recorded by data loggers. The Import Wizard in AQTESOLV is a versatile tool that works with virtually any data logger.
pumping tests
slug tests
constant-head (constant-drawdown) tests
perform filters and transformations on data as you import them
supports In-Situ, Solinst and other data loggers
In addition to the Import Wizard, AQTESOLV also provides spreadsheet support which allows you to copy and paste data from spreadsheets (e.g., Excel) into AQTESOLV. With spreadsheet support, you can import files from just about any data logger with ease!
Import Data in 3 Easy Steps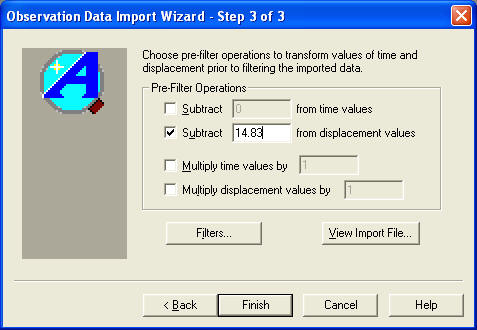 Step 1

Browse/Preview/Select import file

Step 2

Identify import file structure (order of data)

Step 3

Filter/Transform data
In Step 3 (Filters and Transformations), you can perform common data operations such as:
Use a filter to reduce the number of measurements by retaining a fixed number of data points per log cycle time (logarithmic schedule)
Use transformations to convert data recorded as depth-to-water or water-column height to displacement/drawdown
Flexibility and Versatility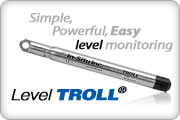 The Import Wizard is designed to import data from many different types of data loggers including products from In-Situ (e.g., Hermit, Troll, MiniTroll, LevelTROLL).
| | |
| --- | --- |
| The Import Wizard is so flexible that you can import data from any text (ANSI or Unicode) file containing data arranged in columns. | The Import Wizard virtually eliminates the need for external manipulation of the data by other software programs! |
The Import Wizard also imports data from many other data loggers such as Solinst (e.g., Levelogger). Please contact us with any questions about your data logger!
Prefer to manipulate your data in a spreadsheet? Check out our spreadsheet support!
Spreadsheet Support
Many customers prefer to manipulate their logger data in a spreadsheet. No worries! AQTESOLV also lets you copy and paste data from spreadsheets like Excel.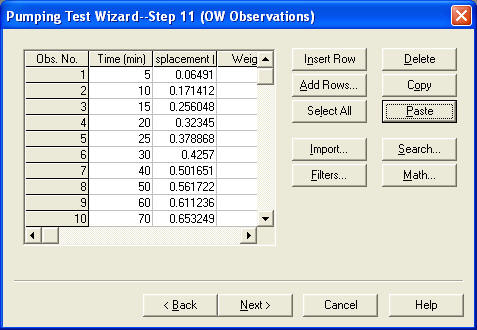 In addition to importing data logger files directly,

AQTESOLV

also lets you work seamlessly with spreadsheet programs (e.g., Excel).

Simply copy the data from the spreadsheet to the Windows clipboard and paste the data into an

AQTESOLV

data set. It's that easy!