Single-Well Tests
AQTESOLV contains a comprehensive suite of solution methods for analyzing single-well tests.
In a single-well test, drawdown measurements are obtained in the test (control) well. Analyzing a single-well test is no different than a test with observation wells. AQTESOLV provides the same rich set of tools for analyzing single-well tests as multi-well tests.
One important aspect of single-well tests is the effect of wellbore storage on early-time data. AQTESOLV includes wellbore storage (finite-diameter well) solutions for confined, leaky confined, unconfined and fractured aquifers.
Single-Well Pumping Test With Wellbore Storage
AQTESOLV provides an unmatched number of solution methods for the analysis of single-well tests with wellbore storage.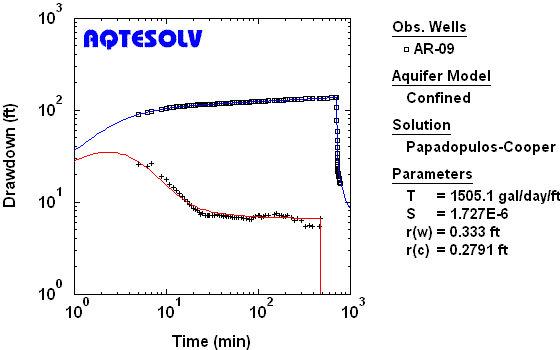 Figure 1. Analysis of drawdown and recovery data with derivative from a constant-rate single-well pumping test in a nonleaky confined aquifer. Early-time data show wellbore storage effect before derivative becomes constant (infinite-acting conditions).
These solution methods are essential for proper analysis of early-time data measured during a single-well pumping test.