Statistical Analysis
AQTESOLV Advantage
Only
AQTESOLV
provides a thorough
statistical analysis
of your curve fitting results.
"I really like the automatic gridding link to Surfer!"
--David Dahlstrom, Barr Engineering
When you perform automatic or visual curve matching, AQTESOLV provides a statistical analysis of the curve fitting results.
Residual statistics and residual plots help you analyze the errors between the observed displacement data and an aquifer test solution.
Standard errors allow you to construct approximate confidence intervals for each hydraulic parameter (e.g., T or S) in an aquifer test solution (automatic curve matching only).
Residual Plots
Only AQTESOLV includes the following residual plots help to evaluate the fit of a model: residual vs. time, residual vs. simulated and normal probability plots.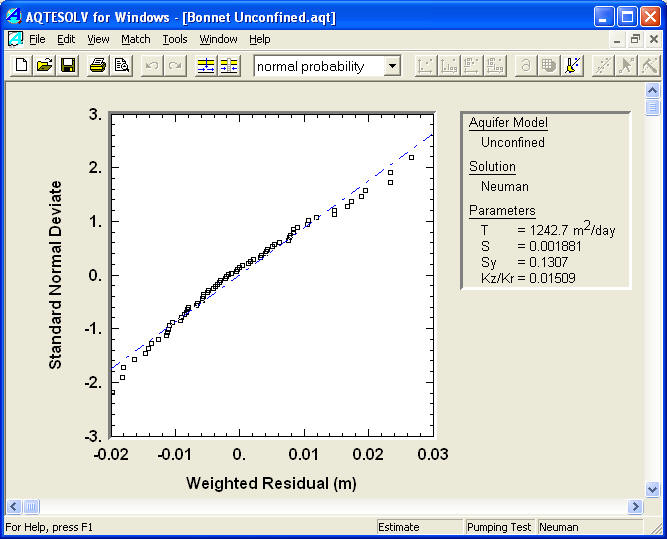 Statistical Diagnostics Report
Only AQTESOLV supplies you with parameter statistics including confidence intervals.