Prediction and Test Design
AQTESOLV Advantage
Use any solution
in
AQTESOLV
to predict future conditions.
"I chose AQTESOLV for its ease of use."
--David Preston, P.E., Peachtree Environmental
AQTESOLV is a powerful tool for aquifer test design and drawdown prediction. Use any of the aquifer test solutions in AQTESOLV to predict hydraulic response in an aquifer for a specified set of hydraulic properties, pumping rates, well locations and boundary conditions.
aquifer test design
predictive simulation
infinite and bounded aquifers
simulate extraction and/or injection wells
Performing Predictions with AQTESOLV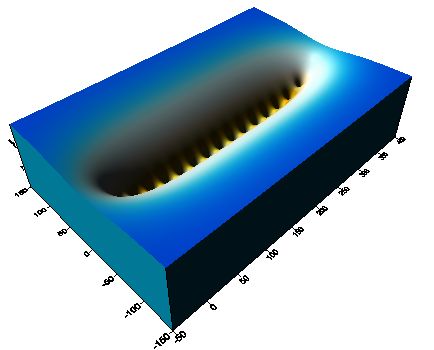 To design a pumping test or predict future conditions with AQTESOLV, just follow these simple steps:
To adjust hydraulic properties and see the effect on aquifer response, you can use handy tools found in the Match Toolbox.